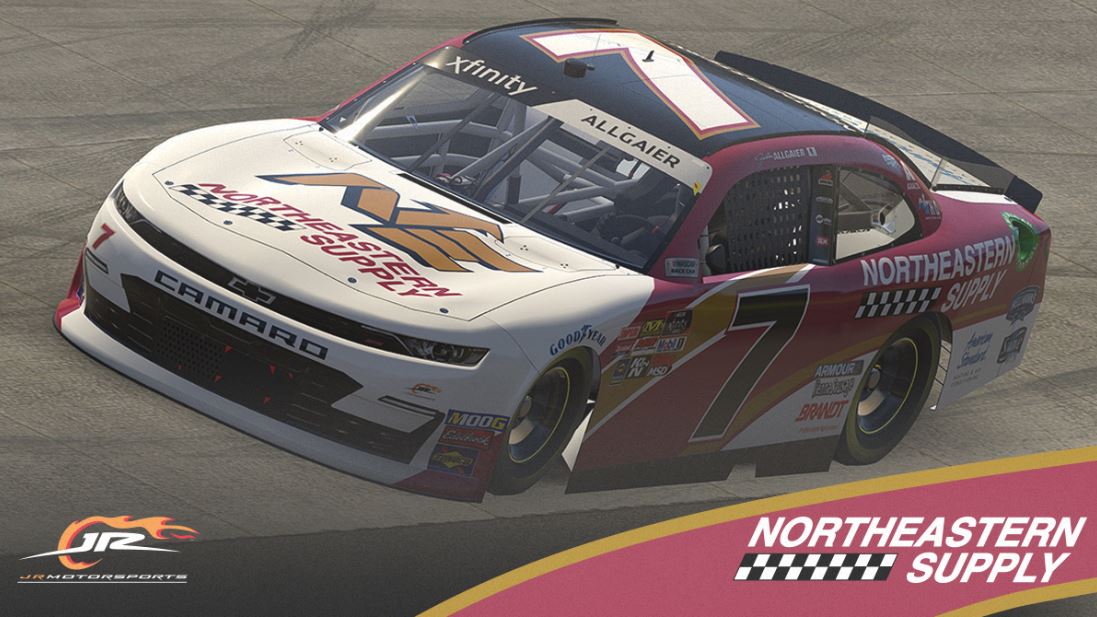 MOORESVILLE, N.C. (Sept. 24, 2019) – JR Motorsports announced today that long-time associate partner Northeastern Supply will serve as primary sponsor of the No. 7 Chevrolet driven by Justin Allgaier at the upcoming
NASCAR Xfinity Series race at Dover International Speedway on Saturday, Oct. 5.
Northeastern Supply, one of the Mid-Atlantic's fastest-growing plumbing, HVAC, and water system wholesalers, has been in the sport for more than 25 years and first joined JR Motorsports as an associate partner in 2013. For the past three seasons the company has been linked specifically with Justin Allgaier and the No. 7 team. Next month's race at Dover marks the first time Northeastern Supply will be the team's primary partner.
"I love NASCAR. And our customers love NASCAR. We have been a sponsor now for 26 consecutive years. It is so cool to be associated with such a first-class team," said Northeastern Supply CEO Steve Cook. "Everyone at JR Motorsports from Dale Jr., to Kelley, to our driver, Justin Allgaier, are all on top of their game. I can't wait to see the No. 7 car sporting Northeastern colors and logos flying around the Monster Mile at Dover."
Allgaier, a 10-year veteran of NXS competition, has been impressive at Dover, capturing a victory there in 2018. In seven starts at the track since joining JRM in 2016, Allgaier has an average finish of 3.7 with 131 laps led.
"It's awesome to have Northeastern Supply on the hood of our No. 7 Camaro for Dover," said Allgaier. "I've had such a great relationship with them over the years and always look forward to seeing all of their customers each time we go to Dover. I know we want to do what we can to get them to Victory Lane."
The Use Your Melon Drive Sober 200 at Dover International Speedway will air Saturday, Oct. 5 at 3 p.m. ET on NBCSN.