5/20/2021
Our offices are now open to customers. Our Sales office will be open to vendor visits starting Tuesday, June 1st.
If you are NOT fully vaccinated. Keep taking all precautions until you are fully vaccinated. The list of CDC precautions is as follows:
Wear a mask that covers your nose and mouth to help protect yoruself and others.
Stay 6 feet apart from others who don't live with you.
Get a COVID-19 vaccine when it is available to you.
Avoid crowds and poorly ventilated indoor spaces.
Wash your hands often with soap and water. Use hand sanitizer if soap and water aren't available.
5/17/2021
Governors in the States of Maryland, Pennsylvania, Virginia and West Virginia have lifted their respective Statewide mask mandates, noting a few specific restrictions remain in place (for example, commuting by public transportation, healthcare and schools).Please check with your State website for more specific information if interested.
As you know, NE has over the past 14 months followed CDC and State pandemic guidance, and we'll continue to do so. Current guidance states that "for those not fully vaccinated, masks are 'strongly recommended'. If fully vaccinated, feel free to resume all indoor and outdoor activities."
Governors of these four (4) States said that businesses may set their own policy free of legal mandates. As such, NE is immediately removing our required mask policy for our NE branch locations in: MARYLAND, PENNSYLVANIA, VIRGINIA AND WEST VIRGINIA. This includes employees, customers, vendors, etc. *Our NE locations in Delaware continue to have a mask mandate in place until next Friday morning, May 21st, per DE Gov. John Carney.
Let's enjoy the new freedoms of the updated mask policy while still keeping everyone safe and healthy.
4/16/2020
Important Information Pertaining To COVID-19:
Northeastern Supply's signature guidelines are being temporarily adjusted for all deliveries and pick up's due to COVID-19. In efforts to minimize physical interactions, customers may be asked to verify recipient full name in lieu of a physical signature.
We have also added a few more safety measures to keep everyone healthy:
Due to State requirements (MD & PA) - Face coverings are required inside all of our branches. If you do not have a face covering please call the branch and we will bring your order out to you.
If you are feeling sick, please stay in your car, give us a call and we will bring your order out to you.
REMINDER: Only 1 customer per vehicle will be allowed inside the store at a time.
Please feel free to phone in your order, text your order, or place your order online - and we will bring your order to you when you arrive.
PHONE: 1-877-NE-SUPPLY
TEXT HVAC: 410-406-8365
TEXT PLUMBING: 410-406-8364
ONLINE: www.northeastern.com
We thank you for your continued business! Stay safe and healthy!
3/30/2020
Good Afternoon,
With Maryland adding itself to the states with Stay At Home Executive Orders, we want to remind customers about the safety measures we have in place at our Counters.
Customers no longer need to sign pick tickets.
No signature is required for customers who use ApplePay and GooglePay. Other credit card transactions still need a signature, we will sanitize pens in between uses.
Employees will be wearing gloves at all times.
Only 1 person per truck in the building with a maximum of 10 customers in the building at any given time.
Per customer request, we will accommodate by pulling orders for them.
Due to Governor Hogan's Stay At Home Order, we will be temporarily be closing our Showrooms in Easton and Bel Air.
Stay healthy and safe, we are all in this together!
3/22/2020
Happy Sunday to All!
Our Management Team is constantly listening to our employees and customers, and acting accordingly.
Effective tomorrow (Monday March 23rd) we are establishing a 6' barrier around our sales counters, and are creating "lanes" to wait in for customers that prefer Self Selection.
If you DO NOT feel comfortable entering our facilities, please phone in your order ahead of time and we will be happy to bring your material to you outside of our building, limiting close physical contact.
In either case, please help us comply with CDC recommendations of 6' social distancing at all times.
Finally, we will be closing our branches on SATURDAYS effective 3-28-20 until further notice. We will continue to operate as normal on Monday thru Friday.
Thank you for everything, and stay safe and prosperous.
Steve Cook
CEO
3/20/2020
Northeastern appreciates your business and shares your concern over the rapidly evolving COVID-19 situation. We are following the CDC guidelines to ensure that we are making consistent, fact-based decisions about our activities and our operations. We are introducing some additional safety measures to reduce the risk of exposure. Northeastern Supply and others in the industry have been categorized as a life sustaining essential business by federal and local governments. We are a necessary funtion for public health reasons.
BRANCH OPERATIONS
All of our branches remain open and will maintain their normal operating hours (Monday - Friday).
We remain committed to our customers and will do everything we can to fulfill orders and get you the product that you need.
SATURDAY PROCEDURES
We will be closing branches that operate their Counters on Saturdays - starting on March 28th, until further notice.
We will continue to monitor the situation and will communicate regularly important information.
We're Still Open and Ready to Serve You!
3/19/2020
Good Afternoon,
We are instituting a few new protocols in order to protect employees and customers from the spread of this virus. We are taking these actions in consideration of CDC, WHO, NIH, and other related guidance.
Effective immediately, we are suspending in person sales calls. Account Executives and Territory Managers will now be working remotely, and have been asked to only visit the branches when they need to pick up, or drop off material and supplies. They will, however, still be taking orders.
The second measure is an attempt to limit the number of people in branches at any given time. Effective tomorrow, March 19th, we will only be allowing 1 customer PER TRUCK into the stores at one time. To be clear, this is not 1 customer in the store. When you have a truck pull up that has multiple people in it, only 1 is allowed inside at a time.
Thank you for your understanding as we navigate this pandemic together.
3/17/2020
To our valued Northeastern customers,
Thank you for your continued support and business as we navigate through the Coronavirus (covid-19) outbreak. We are both essential to protecting the health of the nation and we are fully committed to serve you as we work through this.
We're Open and Ready to Serve You
Since reports of the first American COVID-19 cases, we have been actively tracking federal and state guidance for how to most appropriately prevent and address the spread of this disease.
While we are currently maintaining regular operations across all of our branches, we are monitoring this situation daily, and will adjust business operation and polices as needed. We know that as the coronavirus situation continues to evolve, it is priority #1 and we are committed to ensuring the health and safety of our customers, Northeastern family and everyone's loved ones, while guaranteeing that you still get the service you need.
We would like to outline precautionary steps that we have taken in an effort to provide a healthy work environment and maintain continuous operations to service your ongoing needs for supplies, equipment, and services from NE Supply.
We are taking guidance from the CDC and local health authorities, we have increased cleaning and sanitizing throughout all of our stores and offices to help prevent the spread of germs.
We have suspended all non-essential travel, as well as group meetings and training.
We have modified or postponed large meetings and events across all of our locations.
We have instituted a "no walk-in" visitor policy for all of our locations (non-customers).
The NE leadership team will monitor the situation daily and be proactive with our manufacturers to ensure appropriate available inventory through this unprecedented time. To date, we are unaware of any extended lead times.
As you are learning, this will remain fluid and we will stay on top of providing the products and service you are expecting. We are extremely grateful for your continued support and business. It is our intent to remain transparent through this pandemic and, as always, "do whatever it takes to remain your preferred supplier."
We will get through this together!
All in good health,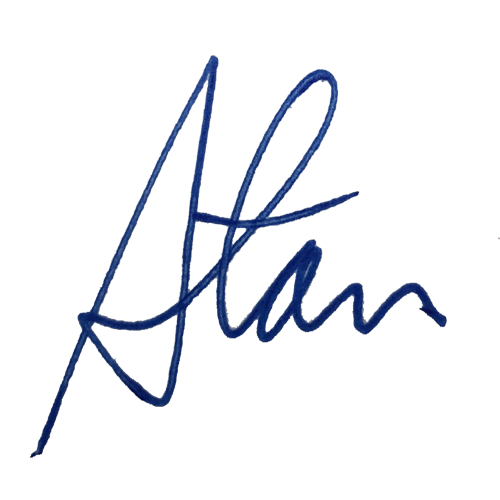 Stan Allen
President